APTAR GROUP recently announced that it will cooperate with PureCycle Technologies to use PureCycle's Ultra Pure Recycled Polypropylene (UPRP) in its dose distributor.
Apta is a leading global supplier of innovative, sealable and active packaging solutions for beauty, personal care, home care, prescription drugs, consumer health care, injections, food and beverage markets.
PureCycle's innovative recycling process was developed and licensed by P&G. The technology separates color, odor and any other pollutants from waste plastics, and converts waste plastics into UPRP resins with the properties of primary plastics.
This process fully realizes the closed-loop recycling of recycled plastics and makes it easier for companies wishing to use sustainable recycled resins to obtain recycled plastics on a large scale.
In the next three years, Apta will work with PureCycle to provide critical feedback to PureCycle on the UPRP resin conversion process. APTAR will also help PureCycle prepare for European food-grade recycled plastics requirements.
Stephan Tanda, president and CEO of Appta, said: We are pleased to cooperate with PureCycle to introduce UPRP into our growing dosimeter products. In terms of sustainable packaging, especially in the food and cosmetics market, customers are looking for dynamic solutions, and we believe that the application market of UPRP has great prospects.
Appta will acquire UPRP resin and propose suggestions and solutions to help its customers achieve their sustainable packaging goals.
Mike Otworth, chief executive of Purecycle Technologies, said: "Appta has deep technical expertise and excellent operational capabilities in the U.S. and European markets, which will help PureCycle accelerate its expansion in Europe."
"This is not only a technical validation of PureCycle, but also a commercial validation of PureCycle model, that is, plastic waste is valuable, and the whole society must take action to make plastic recycling a reality." Mike Otworth added.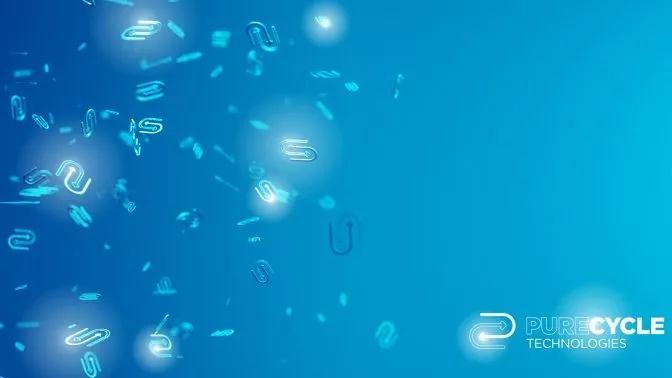 PureCycle is speeding up the construction of its first plant in Lawrence County, Ohio, after acquiring Piper Jaffray's financing bond with the operation of the raw material assessment facility.
The plant is expected to recycle 119 million pounds of polypropylene and produce about 100 million pounds of UPRP resin annually starting in 2021.
The market demand of high quality recycled polypropylene is huge
According to Transparency Market Research, the global polypropylene market is more than $80 billion and is expected to reach $133.3 billion by 2023. The Association of Plastics Recyclers has confirmed that there will be a billion pounds of recycled polypropylene market in North America. The Association stressed that most of the demand was for "high quality" recycled polypropylene.
PureCycle is the first company to focus on upstream recycling of polypropylene. The company has reintegrated recycled polypropylene into consumer applications, including food and beverage packaging, consumer packaging, automotive interiors, electronic products, household appliances and other fields.
As early as March this year, PureCycle Technologies announced that it was working with Milliken and Nestle to open its first plant, using innovative recycling methods, to restore used polypropylene (PP) plastics to the quality of "primary plastics".
PureCycle uses patented recycling processes developed and licensed by Procter & Gamble (P&G) to separate color, odor and other pollutants from waste plastic materials and convert them into unused resins.
Merikan additives play a key role in the recovery of regenerated polypropylene. The company has formed an exclusive supply relationship with PureCycle to help address the challenges of plastics end-of-life.
Nestle is working with PureCycle to develop new packaging materials to help avoid plastic waste, which is in line with Nestle's commitment to achieve 100% recyclable or reusable packaging by 2025.
<HDPE/PP bottles recycling solution , http://www.get-recycling.com/solutions_show.asp?id=11>