Hot washer unit include hot washer and electric control cabinet.
This unit is used to wash the plastic flakes with labels , glue or other impurities hard to removed.
You can add caustic soda and other detergent to reach better cleaning effect.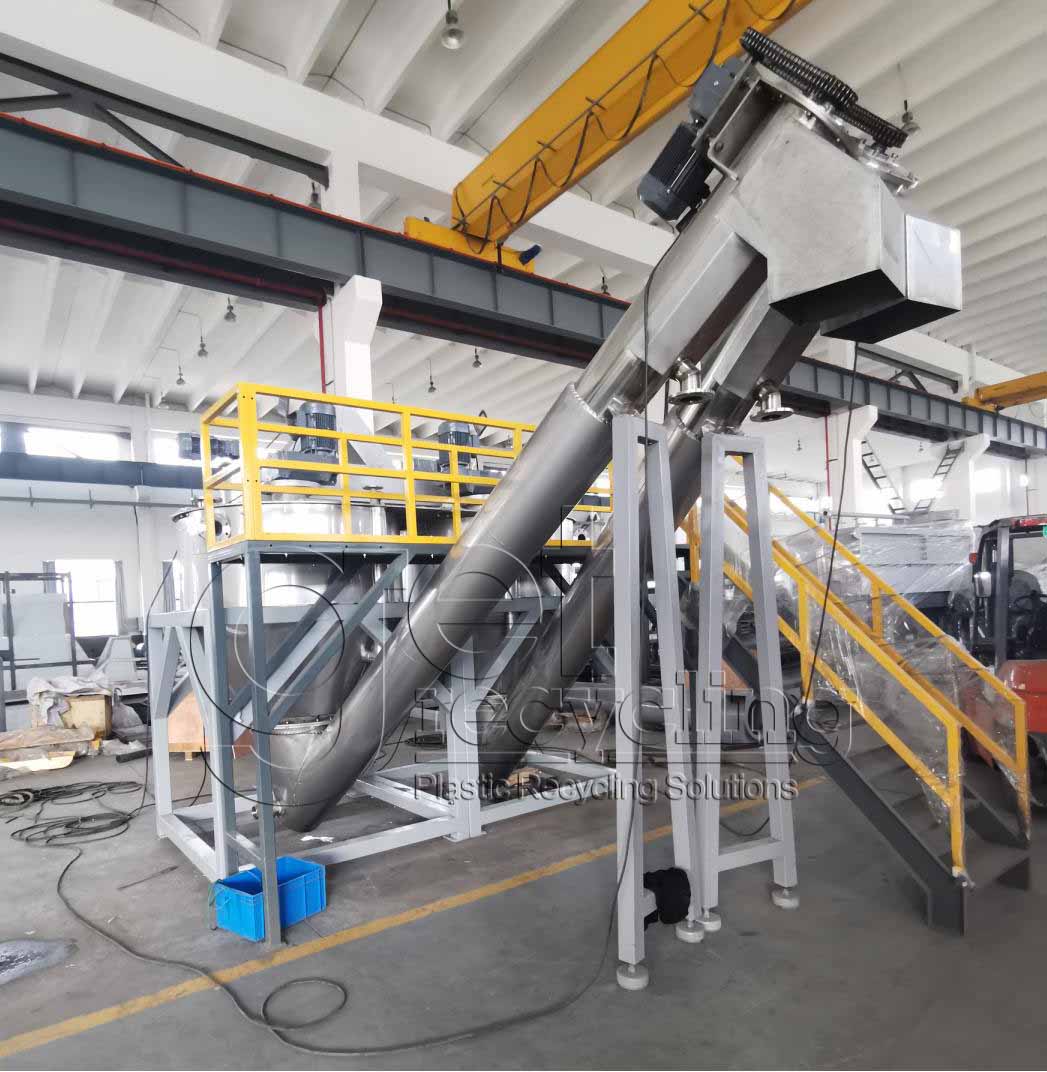 Hot washer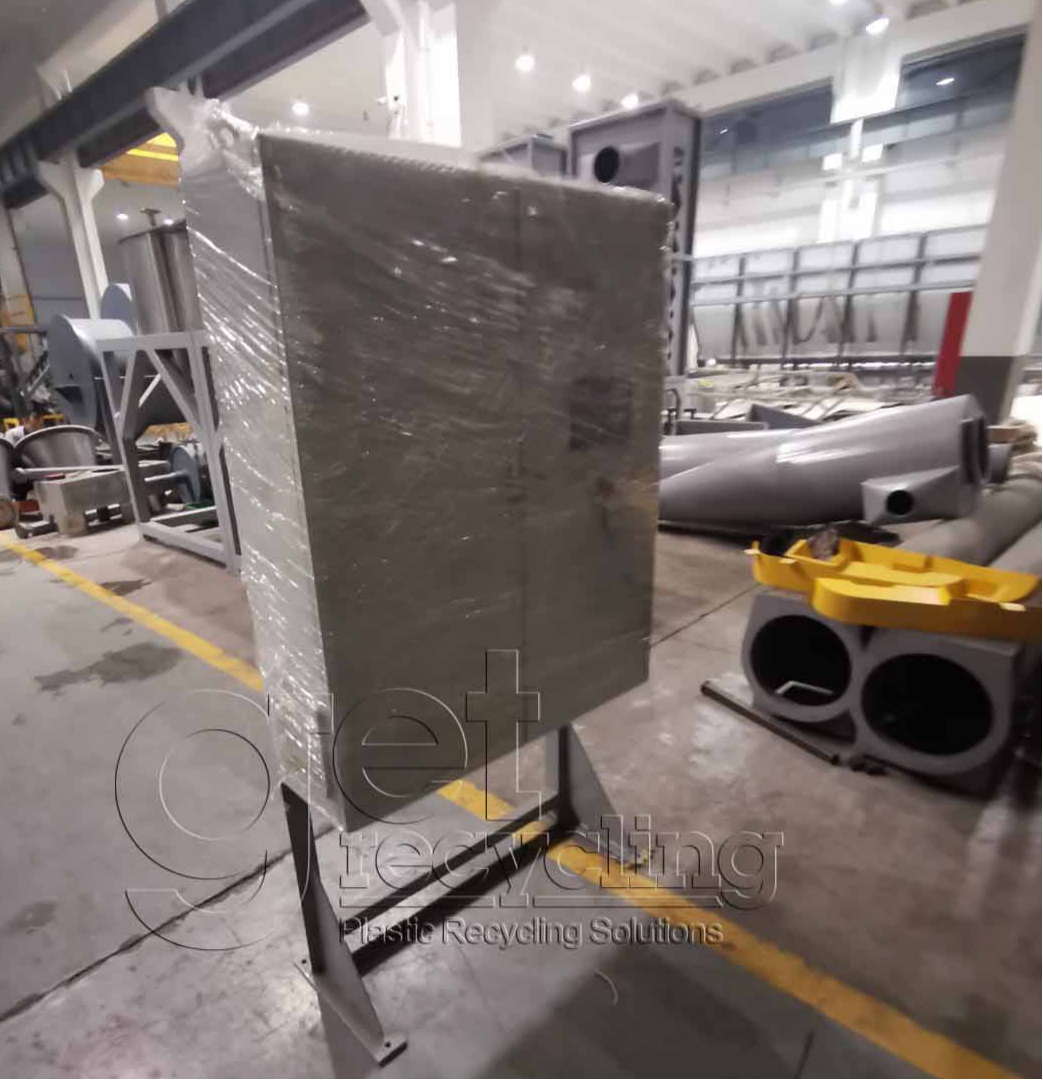 Electric control cabinet (With PLC control)
The highest point of hot pot is around 3.6meters , so usually order one 40 OT container is good.
If you want to load by one 40 HQ , we will disassemble it before loading.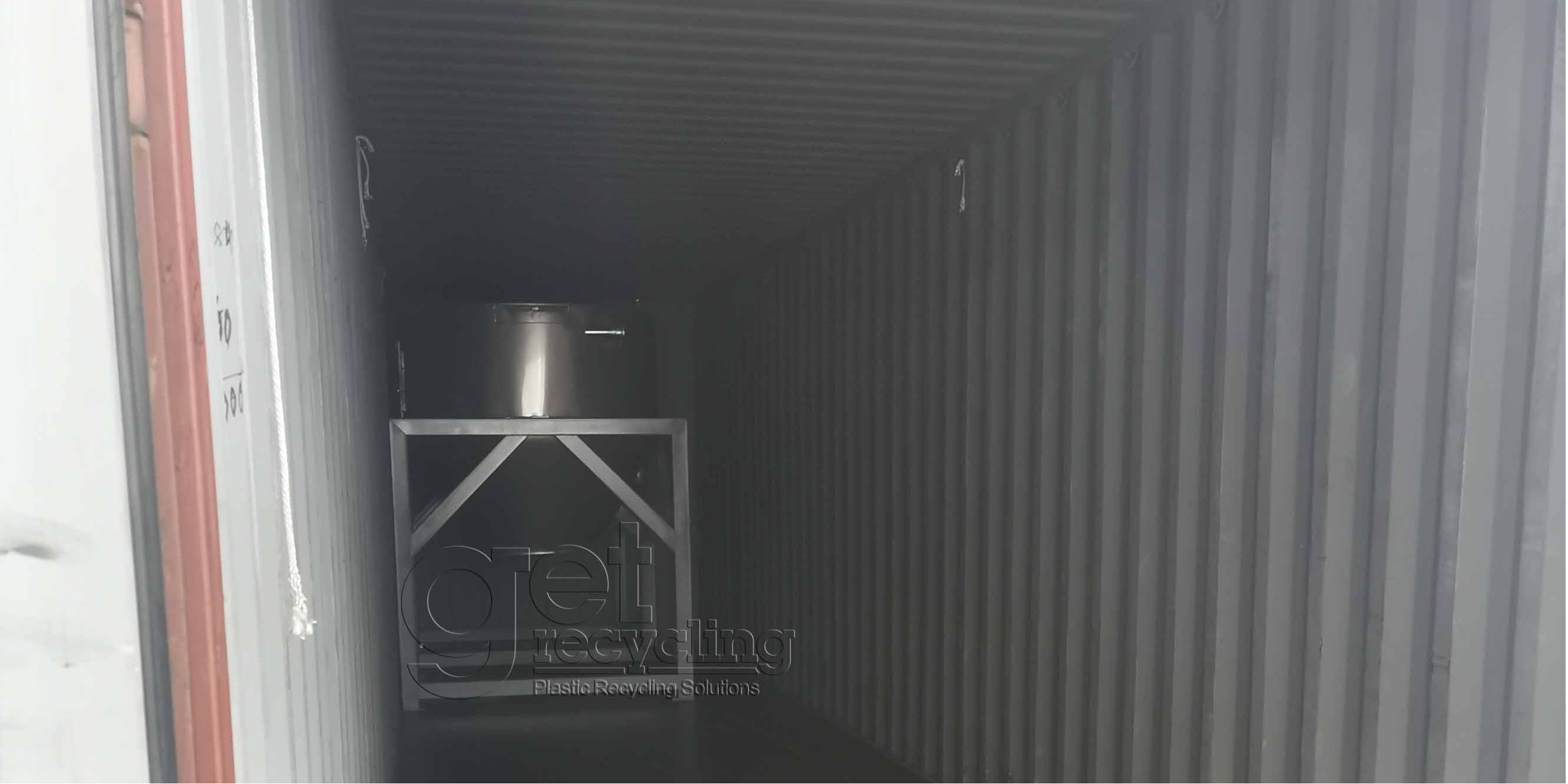 Disassemble to laod by 40 HQ
<Get recycling , professional supply plastic recycling solutions ,http://www.get-recycling.com/>
<PET bottles recycling solution , http://www.get-recycling.com/solutions_show.asp?id=12>