At the beginning of this year, Vietnam has "can't wait" to announce last year's economic performance. 7.02% GDP growth rate, 11.29% manufacturing growth rate ... Just looking at the data, you can feel the vigorous and vigorous climate of this Southeast Asian developing country.
More and more manufacturing plants, more and more big names are landing, coupled with the Vietnam government"s active investment promotion policy, etc., Vietnam has gradually become a new "world factory", and it has also become the plastic processing industry and related industrial chains New base.
Active investment and consumption drive double-digit growth in the plastics industry
According to data released by the General Statistics Bureau of Vietnam earlier, Vietnam 's GDP growth in 2019 reached 7.02%, exceeding 7% for the second consecutive year. Among them, the growth rate of processing and manufacturing industries led the major industries, with an annual growth rate of 11.29%. Vietnamese authorities have stated that the growth rate of processing and manufacturing will reach 12% in 2020.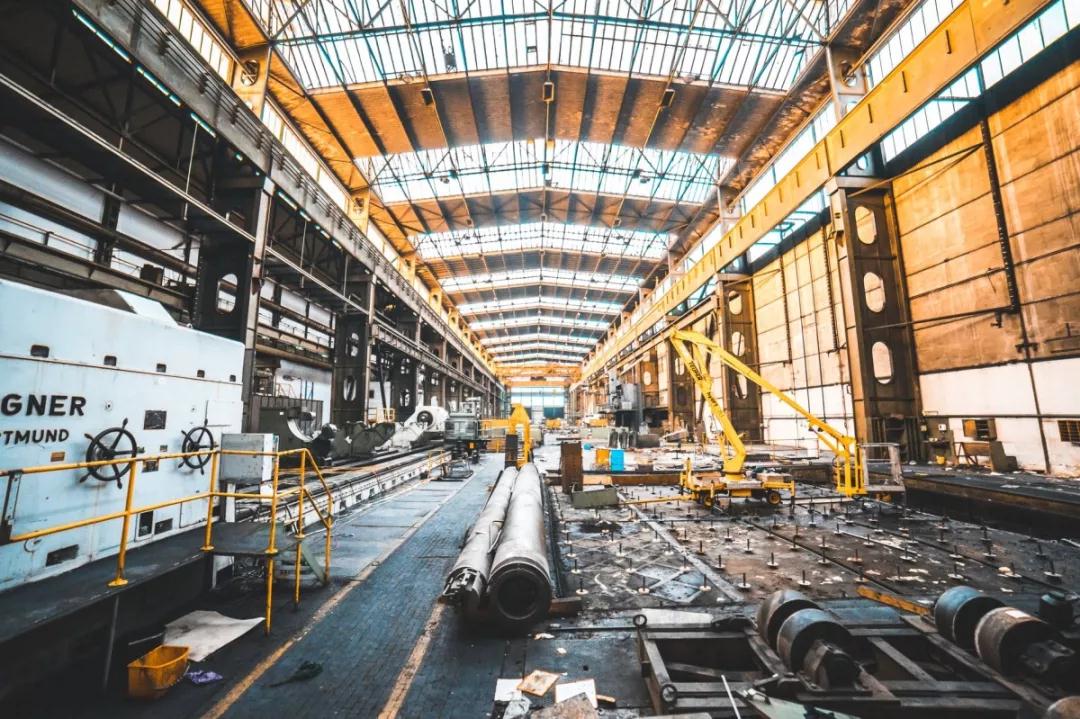 In terms of import and export, Vietnam 's total import and export volume for the first time exceeded the US $ 500 billion mark for the first time, reaching US $ 517 billion, of which US $ 263.45 billion in exports and a US $ 9.94 billion surplus. Vietnam's goal in 2020 is to reach a total of 300 billion US dollars.
Domestic demand is also strong, with total retail sales of consumer goods growing by 11.8%, the highest level between 2016 and 2019. In terms of attracting foreign investment, Vietnam attracted US $ 38 billion in foreign investment throughout the year, the highest level in 10 years. The actual utilization of foreign investment was US $ 20.38 billion, a record high.
The release of a booming climate from all walks of life, coupled with low domestic labor, land and taxation, port advantages, and Vietnam's opening-up policy (Vietnam and other countries and regions have signed more than a dozen free trade agreements), these conditions have promoted Vietnam Become a piece of "Citronella" in the Southeast Asian market.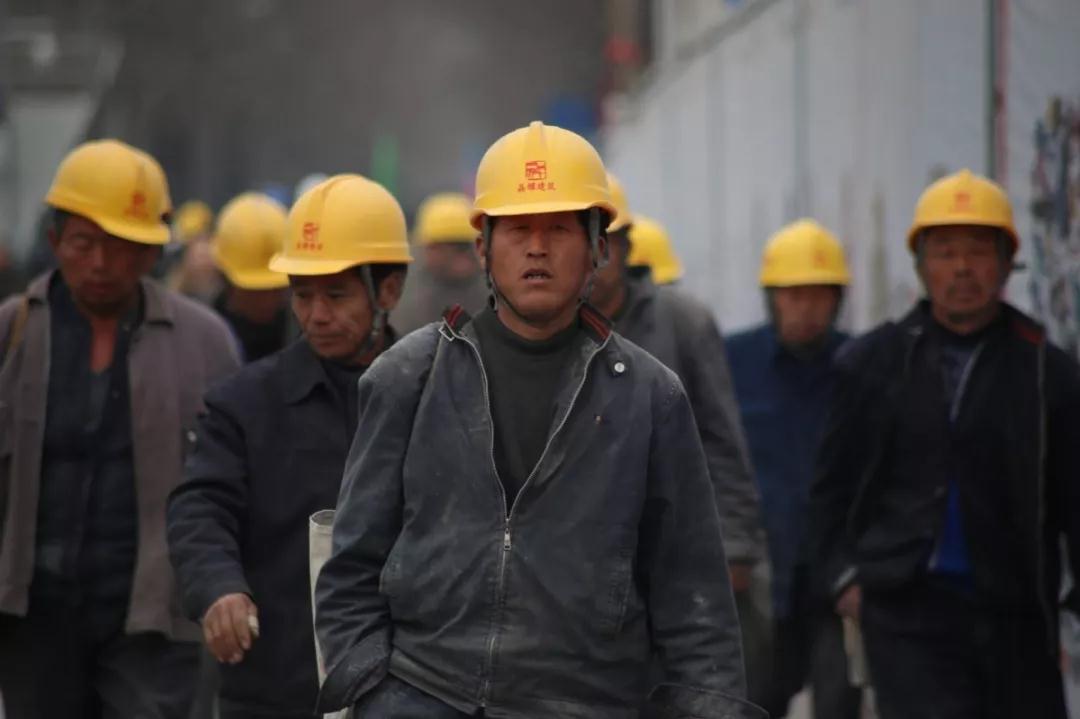 Many foreign investors will focus on Vietnam, a hot land for investment, and multinational giants such as Nike, Adidas, Foxconn, Samsung, Canon, LG, Sony have settled in this country.
The active investment and consumer markets have driven the vigorous development of various manufacturing industries. Among them, the performance of the plastic processing and manufacturing industry is particularly outstanding. In the past 10 years, the average annual growth rate of the Vietnamese plastics industry has remained at about 10-15%.
Large demand for input of raw materials and technical equipment
Vietnam's booming manufacturing industry has driven huge demand for plastic raw materials, but Vietnam's domestic raw material demand is limited, so it depends heavily on imports. According to the Vietnam Plastics Association, the country's plastics industry requires an average of 2 to 2.5 million raw materials per year, but 75-80% of its raw materials depend on imports.
In terms of technical equipment, since most of the local plastics industry in Vietnam are small and medium-sized enterprises, and they also rely mainly on imports in terms of technology and equipment, there is a huge market demand for technical equipment input.
Many machinery and equipment companies, such as Chinese plastics machine manufacturers such as Haitian, Yizumi, Borch, Jinwei, etc., have set up production bases, spot warehouses, subsidiaries, and after-sales service locations in the locality. On the other hand, it can meet the needs of the nearest local market.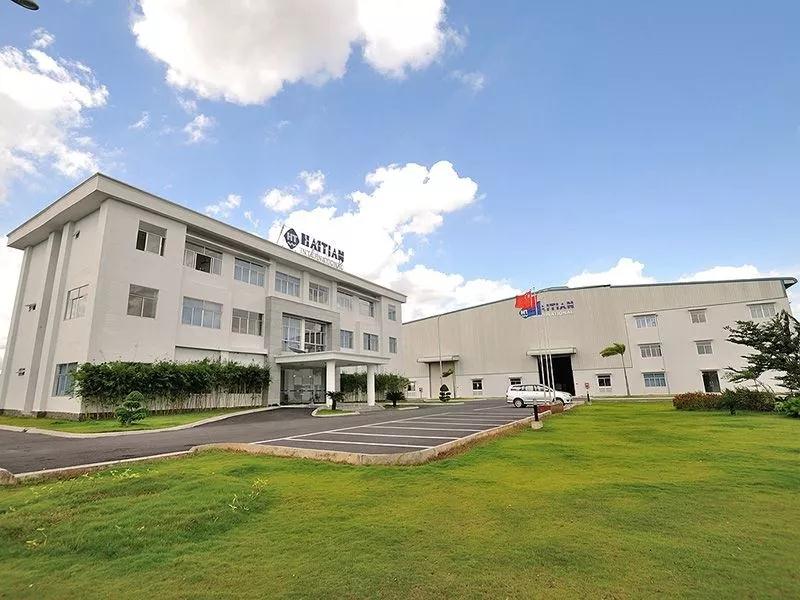 Haitian is located in the second phase of the Singapore Industrial Park in Binh Duong Province, Vietnam.
Huge business opportunities in the plastic packaging industry
Vietnam has many advantages in the plastic packaging industry, such as strong participation from foreign machinery, equipment and product suppliers. At the same time, due to the increasing per capita plastic consumption in Vietnam, the domestic plastic packaging market is also in great demand.
At present, Thai, South Korean and Japanese companies account for 90% of the Vietnamese plastic packaging market share. They have advanced technology, cost and export market advantages. In this regard, Chinese packaging companies need to fully seize market opportunities, improve technology and quality, and strive to take a share in the packaging market in Vietnam.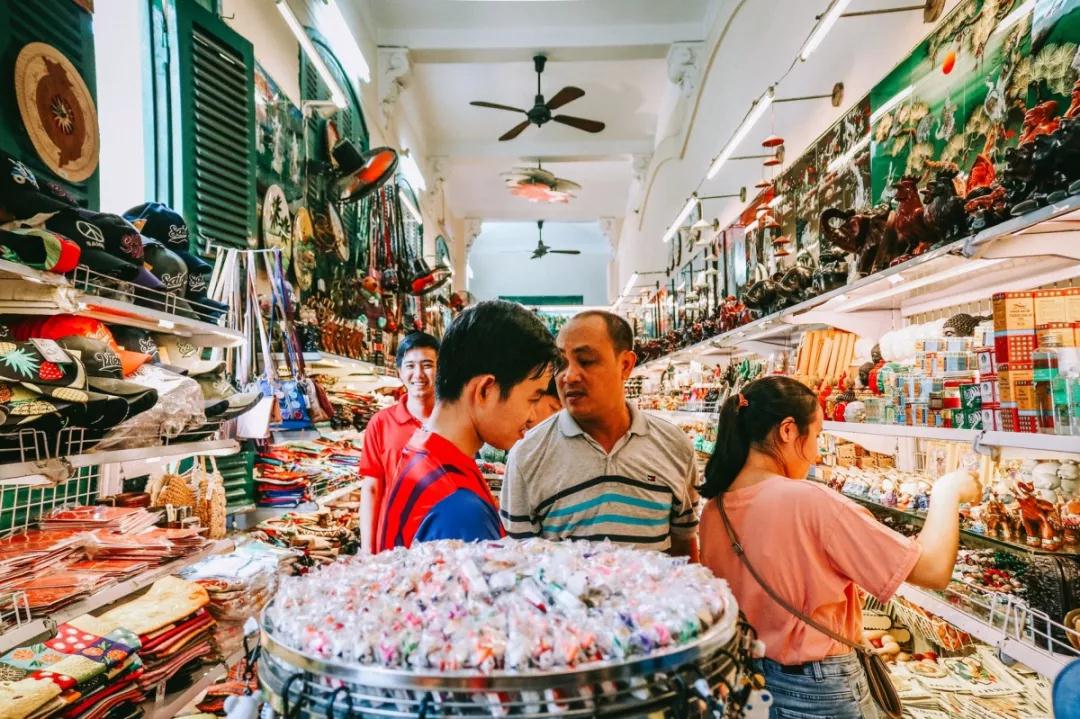 In terms of packaging product export, the United States and Japan account for 60% and 15% of Vietnam 's plastic packaging export share, respectively. Therefore, entering the Vietnamese packaging market means that it has the opportunity to enter the packaging supplier system such as the United States and Japan.
In addition, Vietnamese local companies are not mature enough in packaging technology and fail to meet the increasing demands of consumers, so there is a great market demand for the input of packaging technology. For example, consumers increasingly prefer high-quality and versatile packaging to store food, but only a few local companies can do it.
Take milk packaging as an example. Currently, it is mainly supplied by foreign companies. In addition, Vietnam also mainly depends on foreign companies in the production of non-permeable PE paper bags or zipper bags. These are the breakthroughs that Chinese packaging companies can cut into the Vietnamese plastic market.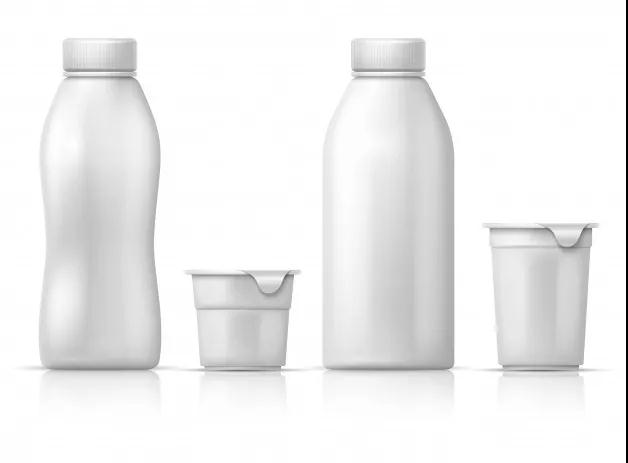 At the same time, demand for plastic imports from the European Union and Japan is still high, and customers are increasingly choosing plastic products from Vietnam. In June 2019, Vietnam and the EU signed a bilateral free trade agreement (EVFTA), paving the way for a 99% reduction in tariffs on goods between the EU and Southeast Asian countries, which will create opportunities for promoting plastic packaging exports to the European market.
It is also worth mentioning that under the new wave of circular economy, green packaging technology, especially energy saving and emission reduction technology, will become more popular in the future. For plastic packaging companies, this is a huge opportunity.
Waste management becomes a key development market
Vietnam produces about 13 million tons of solid waste each year and is one of the five countries that generate the most solid waste. According to the Vietnam Environmental Management Agency, the amount of municipal solid waste produced in the country is increasing by 10-16% annually.
With the acceleration of industrialization and urbanization in Vietnam, and the improper construction and management of Vietnamese landfills, the production of hazardous solid waste continues to increase. At present, about 85% of Vietnam's waste is directly buried in landfills without treatment. 80% of it is unsanitary and pollutes the environment. Therefore, Vietnam urgently needs effective waste management. In Vietnam, investment in the waste management industry is increasing.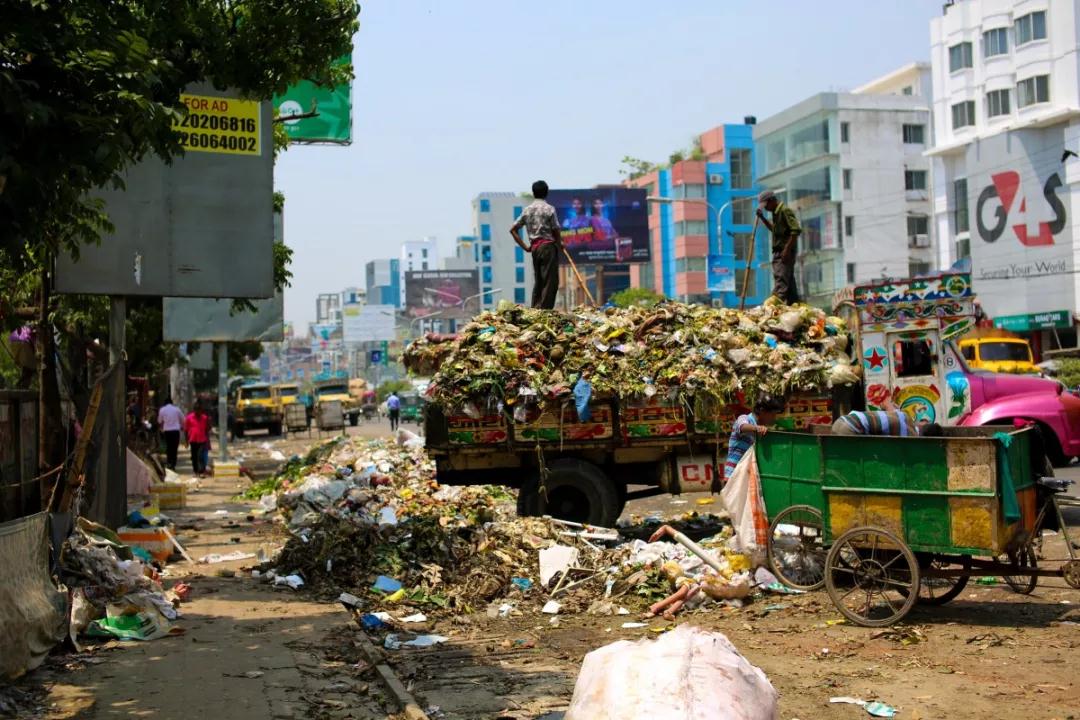 Vietnam has a huge volume of waste that needs to be treated.
So, what business opportunities are there in the market demand of Vietnam's waste management industry?
First, there is the need for recycling technology. Most local recycling and recycling companies in Vietnam are family-owned or small-scale enterprises with immature technology. At present, state-owned enterprises also mostly adopt foreign technologies, and only a few large multinational companies with subsidiaries in Vietnam have their own technology. Most waste management technology suppliers are from Singapore, China, the United States and European countries.
At the same time, the utilization rate of recycling technology in Vietnam is still low, mainly focused on hardware products, and there is a lot of room for exploration in other types of product recycling markets.
In addition, with increasing economic activity and China 's ban on waste, Vietnam has become one of the four largest exporters of waste plastics in the United States. The huge volume of waste plastics needs to be treated, which requires various effective management techniques.
Regarding waste plastic management, recycling is considered an urgent requirement in Vietnam's waste management, and it is an effective option to reduce waste entering the landfill.
Workers sort waste at a waste treatment plant.
The Vietnamese government also welcomes and actively participates in various waste management business activities. The government is actively experimenting with various solid waste management innovation methods, such as encouraging research and development to convert waste to energy technologies to make full use of waste and convert it into useful resources. This has further promoted the vitality of waste management and created business opportunities for external investment.
The Vietnamese government also actively promotes waste management policies. For example, the formulation of the National Waste Management Strategy provides a detailed framework for the establishment of a circular economy. The goal is to achieve comprehensive waste collection by 2025, which will provide policy guidance for the recycling industry and further drive development of.
It is also worth mentioning that major international brands have also joined forces to promote the development of Vietnam's circular economy. For example, in June 2019, nine leading companies in the consumer goods and packaging industry formed a packaging recycling organization (PRO Vietnam) in Vietnam to promote recycling economy and improve the convenience and sustainability of packaging recycling.
The nine founding members of this alliance are Coca-Cola, FrieslandCampina, La Vie, Nestle, NutiFood, Suntory Pepsi, Tetra Pak, TH Group and URC. PRO Vietnam marks the first time that these peer companies have cooperated in Vietnam to work together to improve Vietnam's environment.
The organization promotes recycling through four major measures, such as popularizing recycling awareness, improving the waste packaging collection ecosystem, supporting recycling programs for processors and recyclers, and cooperating with the government to promote recycling activities to create post-consumer packaging recycling opportunities for individuals and businesses .
PRO Vietnam members hope that by 2030, all packaging materials put on the market by their members will be collected, recycled and recycled.
All the above have brought vitality to the waste plastics management industry, promoted the standardization, scale and sustainability of the industry, and thus brought business opportunities for enterprises.
<Get recycling , professional supply plastic recycling solutions ,http://www.get-recycling.com/>
<PET bottles recycling solution , http://www.get-recycling.com/solutions_show.asp?id=12>
<HDPE/PP bottles recycling solution , http://www.get-recycling.com/solutions_show.asp?id=11>
<LDPE film recycling solution , http://www.get-recycling.com/solutions_show.asp?id=8>