The United Nations Children's Fund (UNICEF) has launched an innovative project in Ivory Coast to build new schools using plastic waste as building materials. UNICEF hopes to be able to apply recycled plastics to social services in China and promote the exchange of China's technology and products with more developing countries.
Background.
Every day, Abidjan, the economic capital of Ivory Coast, produces 288 tons of plastic waste, most of which flows into landfills in low-income communities such as gonzagueville, which pollutes the air, land, sea and places for children's activities. Only 5% of the waste is recycled, and most of it is informal, recycled and sold at a low price by women like adja who work here.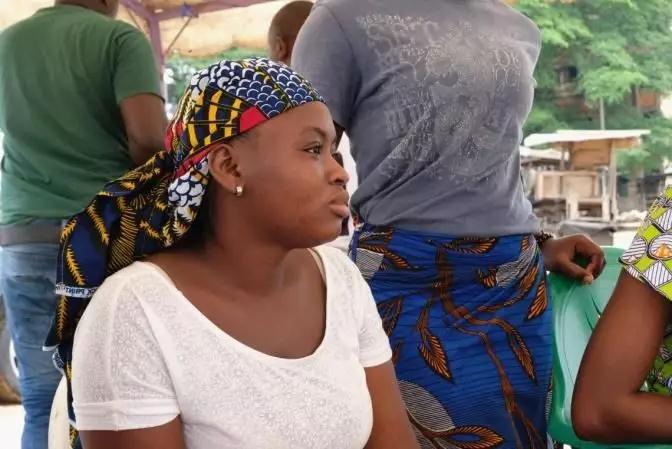 Adja is a 30-year-old mother of three children. She walks three kilometers a day to the landfill to pick up plastic waste, which is not easy to sell, sometimes it can take weeks.
Poor waste management accounts for 60 per cent of children's dysentery, diarrhea and pneumonia - diseases that are the main causes of child deaths in many countries, including ivory coast.
Education changes destiny
A quality education can help these children find new jobs in the future, thereby breaking the vicious circle of poverty. However, scavengers often cannot earn enough income to send their children to school. In Côte d'Ivoire, more than 800,000 drop-out children are from poor families. In addition, there are not enough schools in the local area, so the classrooms are too crowded, and the classes of low-income students have to accommodate two to three times the number of students.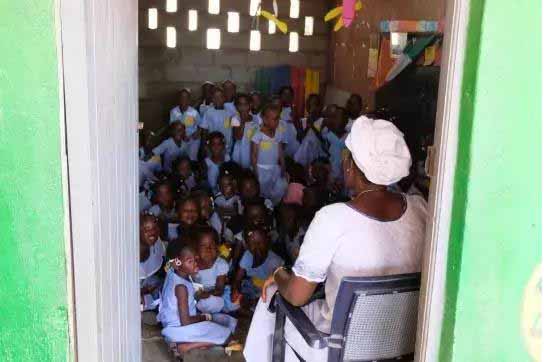 Children in Gonzagueville have to squeeze into cramped classrooms
Turn plastic waste into classroom building materials
To address these challenges, UNICEF has focused on turning all plastic waste into classroom building materials. One company has developed a technology that transforms non-polyvinyl chloride (PVC) plastics into building bricks in a "building block" design. This design reduces production costs, is more affordable and easier to assemble than traditional methods. UNICEF is working with the company on a pilot project to test the suitability of materials for long-lasting classrooms.
In May 2018, the first classroom was ready. It took only five days to build, a stark contrast to traditional classroom construction, which required nine months and a lot of training.
The first batch of plastic brick classrooms included 40 kindergarten students, most of whom lived below the poverty line, and never had classes in less than 80 classrooms. By 2019, UNICEF aims to recycle 4,800 tons of plastic waste annually and build 30 classrooms to accommodate 1,500 children. Helping 1,000 poor mothers out of poverty through formalized recycling markets, while UNICEF hopes to extend the model to three other countries.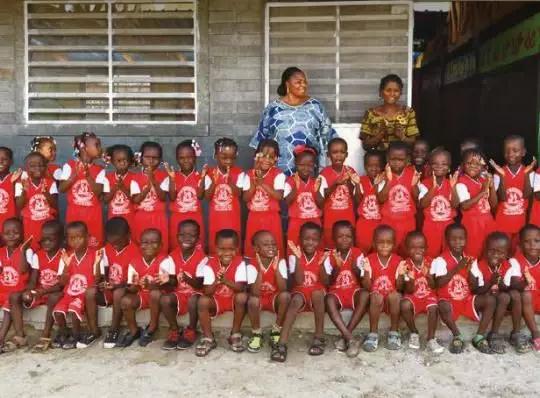 CPRRA will focus more on social innovation in recycled plastics
The project is a successful example of sharing investments and creating solutions to create value for children, improve children's school facilities, and help UNICEF fulfill its mission of giving children the right to education.
China Synthetic Resin Association Plastic Recycling Branch will support UNICEF, share more experience and technology of Chinese enterprises, actively participate in South-South cooperation, and participate in social innovation.
<Get recycling , professional supply plastic recycling solutions ,http://www.get-recycling.com/>
<PET bottles recycling solution , http://www.get-recycling.com/solutions_show.asp?id=12>
<HDPE/PP bottles recycling solution , http://www.get-recycling.com/solutions_show.asp?id=11>
<LDPE film recycling solution , http://www.get-recycling.com/solutions_show.asp?id=8>