On China's high-quality growth agenda, sustainable production and sustainable consumption are considered to be the new driving force and "game changer" based on science and innovation-driven system transformation. In this regard, Sweden's experience and achievements in the field of sustainable solid waste management have attracted high attention from China's policy consulting, research cooperation, as well as the business community and civil society.
January 16-21, Eva Ahlner and Ping Höjding of the Swedish Environmental Protection Agency (EPA, Naturvårdsverket) and Dr. Han Guoyi of the Stockholm Environment Institute (SEI) Their trip to China specifically focused on sustainable consumption policy research and exchanges, and then carried out a comprehensive "special task on plastics" in the local area.
¡ñ China's 14th Five-Year Plan and International Sustainable Consumption ¡ñ
At the China Council for International Cooperation on Environment and Development (CCICED), a special policy research group (SPS) on green transformation and sustainable social governance, co-led by China and Sweden, is working on policy research. Provide policy advice and advice before the 14th Five-Year Plan (FYP) (2021-2025) arrives. This visit to China is the first time that a team of international experts from Sweden, Eva Ahlner, Germany, and Japan, with the assistance of Dr. Han Guoyi, will cooperate with Chinese experts in Beijing.
Given that green consumption will be an important part of China's green and high-quality transition during the 14th Five-Year Plan, a successful demonstration of international experience will be very valuable to the policy development process. Sweden's experience in transforming into a national sustainable strategy, the effectiveness of national strategies, policy instruments and portfolios, stakeholder participation, not only consumer responsibilities and behavior changes, government agency cooperation, and gender perspectives will all Is valuable participation. In particular, Sweden's unique experience (also a challenge) of integrating sustainable production and consumption into the Swedish Environmental Quality Objectives System (Miljökvalitetsmålen), as well as cutting-edge research on sustainable consumption indicator systems, are of great importance to Chinese and international policy research. significance.
Helena Sångeland, Swedish Ambassador to China, hosted an international team of CCICED SPS experts at her residence, introducing them to CCICED and its sustainable production and consumption policy work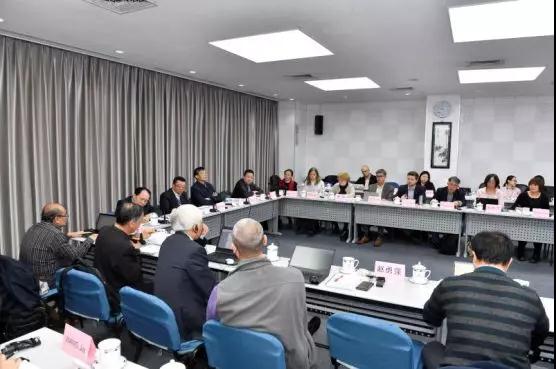 SPS joint working meeting between China and international expeditions, and high-level presentations from CCICED and the State Council
¡ñ China's new guidelines for reducing plastic use and pollution ¡ñ
In the area of "sustainable production and consumption", where Sweden can start to promote and contribute to China's institutional reforms, this is important not only for China but also for Sweden and the world. Given the scale, urgency, globality and systemicity, can the use and pollution of plastics be a starting point for exploring future cooperation?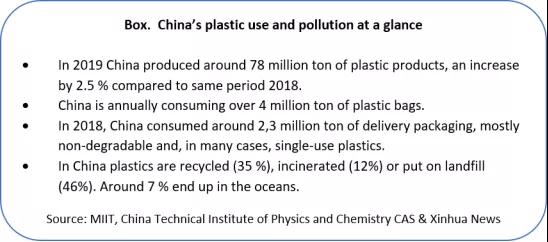 In January this year, the Swedish "plastic mission" came to China. On January 21, the National Development and Reform Commission (NDRC) and the Ministry of Ecology and the Environment (MEE) issued new long-awaited new guidelines for reducing plastic use and pollution to replace existing guidelines since 2008 and develop 2025 Goals to be achieved before the year:
1.Improve the function and reduce the cost of plastic products through innovation
2.Control plastic pollution and reduce the amount of plastic waste in landfills
3. Reduce the use of disposable plastics and develop alternatives
4. Prohibit the production and consumption of thin plastic bags and agricultural films in agricultural production
5.Use environmentally friendly packaging in express and logistics services
6. Set up plastic garbage collection stations in priority areas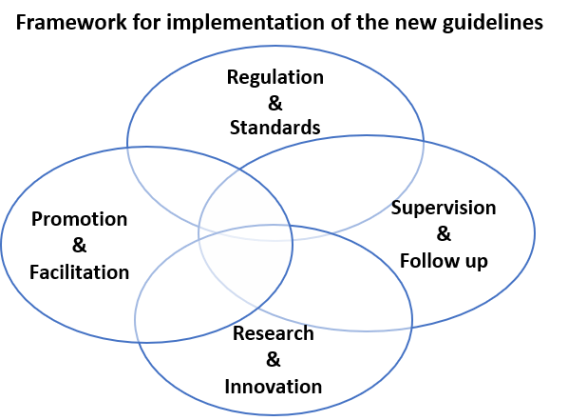 ¡ñ Plastic scoping-market development, business participation and research ¡ñ
In order to observe and understand the current international development needs for sustainable plastic use and waste management, Ping Höjding, senior consultant of the Swedish Environmental Protection Agency's China Cooperation, and the Beijing Office of the Swedish Environmental Research Institute of IVL jointly conducted a comprehensive "Plastic Scope Survey."

Discussion with Dr. Jiangnan Qing, Secretary General of China Synthetic Resin Plastic Recycling Association (CPRRA) on sustainable plastic waste management, now and in the future
Introduce and discuss Lenovo's closed-loop post-consumer recycled plastic (PCC) program, the world's largest personal computer manufacturer, and visit the Lenovo Future Center

Visit Qingdao Institute of Oceanology, Chinese Academy of Sciences to learn about microplastics pollution, monitoring and protection of marine ecosystems and their work on the 2030 Agenda
Main gains:
1. China's plastics industry is undergoing transformation, and half of the world's foreign garbage is banned from being imported by China. The challenge facing China today is how to build a "new plastic economy" within the legal framework.
2. CPRRA has been studying the industry standards and the upstream and downstream of the industry, with examples from the North American Plastics Recycling Association (APR) and the European Plastics Recycling Association (PRE). For example, APR provides a list of recommended plastic suppliers with highly sustainable performance.
<Get recycling , professional supply plastic recycling solutions ,http://www.get-recycling.com/>




<PET bottles recycling solution , http://www.get-recycling.com/solutions_show.asp?id=12>




<HDPE/PP bottles recycling solution , http://www.get-recycling.com/solutions_show.asp?id=11>




<LDPE film recycling solution , http://www.get-recycling.com/solutions_show.asp?id=8>