In order to separate paper , labels and dust from plastic flake . Customer order two Zig zag units from GET.
These two units is standard model ZZ120 . The specification is as below.
In order to easily loading , transportation and safety , we package them with separately parts, Zig zag and shaft of Cyclone tube , body of cyclone tube , electrical cabinet and cables .
We also wrapped around a film to protect against dust and water .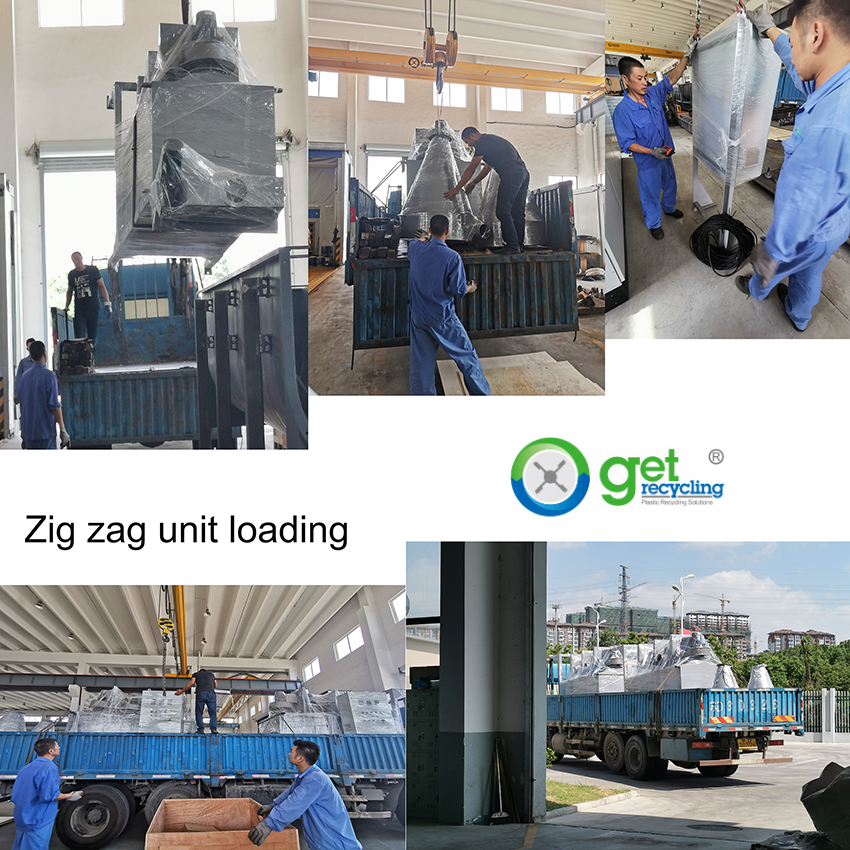 <Get recycling , professional supply plastic recycling solutions ,http://www.get-recycling.com/>
<PET bottles recycling solution , http://www.get-recycling.com/solutions_show.asp?id=12>
<HDPE/PP bottles recycling solution , http://www.get-recycling.com/solutions_show.asp?id=11>
<LDPE film recycling solution , http://www.get-recycling.com/solutions_show.asp?id=8>