Pepsi reduced the use of 35% of the new plastic, Nestle set up a new packaging agency, Coca-Cola to create a waste-free city... Speeding up the Disposal of Waste Plastics by Major Consumer Brands
Pepsi reduced the use of 35% of the new plastic, Nestle set up a new packaging agency, Coca-Cola to create a waste-free city... Speeding up the Disposal of Waste Plastics by Major Consumer Brands
In terms of plastic packaging consumption, major global consumer brands are the main users. For example, in 2018, PepsiCo's total use of nascent plastics was 2.2 million metric tons. Therefore, these consumer brands play a key role in promoting plastic recycling economy and reducing waste plastic pollution.
According to a recent Greenpeace ranking survey. Only Nestle , Coca-Cola and Pepsi three brands account for 14% of global consumer brand plastic pollution. In order to realize the sustainable development of plastics and reduce the pollution of waste plastics , major brands of global consumer goods such as Pepsi-Cola , Unilever , Coca-cola ,Nestle and Procter & Gamble have joined the ¡°waste reduction ¡° force and formulated long-term plastic use strategies.
So what are their actual actions? Let¡¯s take a look at recent developments in Pepsi , Coca-cola and Nestle.



PepsiCo has announced that its goal is to reduce the use of primary plastics by 35% by 2025 for its beverage product packaging.This is equivalent to the elimination of 2.5 million tons of raw

plastics as part of its sustainable development strategy.
According to the company , this goal will be achieved by increasing the use of renewable ingredients in many of its beverage brand packages , including Buble , Aquafina and Lifewtr , as well as alternative packaging materials.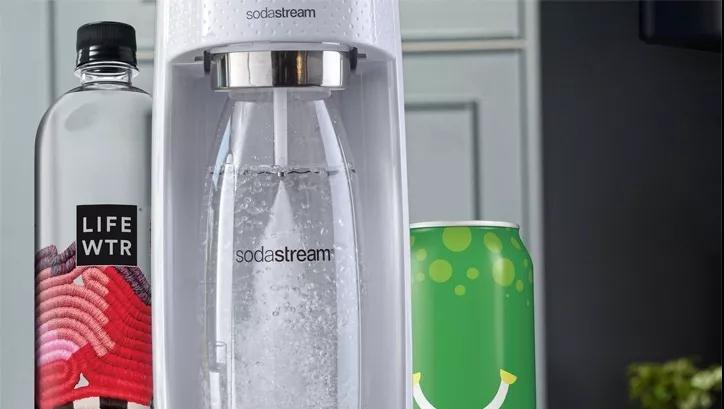 PepsiCo's Lifewtr beverage brand will be packaged in 100% recyclable polyethylene terephthalate (rPET). (Source: PepsiCo)
PepsiCo also announced plans to expand its SodaStream business, an Israeli soda dispenser manufacturer that it acquired last year for $3.2 billion, and said it will help the company avoid using about 67 billion disposable plastics by 2025.
This new goal is based on the company's existing sustainability goals of achieving 100% recyclable, compostable or biodegradable packaging; and increasing the use of recycled ingredients in plastic packaging to 25%.
Ramon Laguarta, Chairman and CEO of PepsiCo, said:
Although our efforts are far from enough, this is another step taken by Pepsi to help build a¡°no-waste¡±world.
While striving to accelerate business growth, we have also made significant progress in achieving a packaging recycling economy, which is our responsibility.
Simon Lowden, chairman of PepsiCo's global food division and head of the Pepsi-Cola Plastics Agenda, added: "We are actively pursuing ambitious goals to drive meaningful progress."
He added:
PepsiCo is already one of the world's largest buyers of recycled plastics. If there are more suitable products, we will purchase them; if there are more suitable markets for us, we will also be interested. Cooperation is the key.
Nestl¨¦ CEO Mark Schneider said at the opening of the Nestl¨¦ Packaging Science Institute last Thursday:
Our vision is to make our packaging no longer appear in landfills or garbage dumps.
The company said in a statement that the institute will focus on refillable, reusable, recyclable packaging, package simplification, and high-performance barrier paper, as well as bio-based, compostable and biodegradable materials.
In 2017, Nestl¨¦ invested about 1.7 billion Swiss francs in research and development, of which 58% was spent on research and development in Switzerland.
The institute has about 50 employees who will work with outside scientists and start-ups. Nestl¨¦ did not disclose the scale of the investment, but said that the technology developed by the institute could be licensed to third parties.
More than a year ago, Nestl¨¦ promised to make 100% of its packaging recyclable or reusable by 2025, and at the beginning of this year it said it must go beyond recyclability and actively look for alternative materials.
In terms of packaging, Switzerland is considered one of the most polluted countries, with three times the packaging consumption of other European countries, but the recovery rate is 30% lower than them. Every year, Swiss people produce nearly 100 kilograms of plastic waste, more than three times the European average.

A few days ago, Coca-Cola and the government of the Republic of Tatarstan of Russia signed an agreement on the development of a project to collect municipal solid waste in the city.
Under the agreement, the Coca-Cola Company installed a dedicated large collection container in all corners of Kazan to collect plastic bottles and other plastic packaging based on its ¡°Zero Waste City¡± global strategy.
It is expected that by the end of this year, Coca-Cola will install a total of 500 dedicated collection bins in all corners of the country's capital, which will collect about one-third of municipal solid waste.
The Coca-Cola Company decided to launch its ¡°Zero Waste City¡± waste plastic collection model in Kazan, Russia, and to make Kazan the first no-waste city in Russia.
In addition, Coca-Cola has launched the Voluntary Terminal Producer Responsibility (VEPR) model in Africa and has achieved success through a partnership between the beverage and packaging industries to jointly promote and invest in the recycling of PET plastics.
It is reported that through this model, the domestic recycling rate of PET plastic bottles will increase from 14% in 2005 to more than 65% in 2018.
Coca-Cola's 500 brands of soda, juice and drinking water are on the market, and the company says it will strive to make the world's Coca-Cola packaging recyclable. (Photo source: coca-colarussia.ru)
Last year, the Coca-Cola Company announced its vision of ¡°no waste in the world¡± and publicly promised that by the end of 2030, the goal is to achieve 100% equal recycling of all beverage packaging by 2030. Every time the Coca-Cola Company sells a package, it will try to recycle a similar package to recycle it.
In addition, by 2030, Coca-Cola plans to achieve an average of 50% recycled materials in packaging materials, hoping to lead to a new global benchmark for beverage packaging.
Aleksandar Ružević, director of the Coca-Cola HBC Russia company, said
The concept of a zero-waste city covers a range of educational programs: it is a school's environmental curriculum, environmental flashing organization activities, environmental goals and other public activities designed to educate young people about waste plastics, because it is the young people who are Coca-Cola carbonated drinks. The most active consumer.